As we look ahead to a promising 2018-19 academic year, we are excited to announce the launch of our new Cambridge Network website! Here are some highlights that will benefit you, as a member of our host family community!
Host Family Portal
As you may know, we have added a new feature in our Host Family Portal that allows approved host families to view and personalize their hosting profile! If you've already set up your password, you can use the main login page, easily accessed from the top of our new website, to see this enhancement and all the other features offered in the portal. Be sure to check it out!
Host Family Referral Program
Easily access our Host Family Referral Program form, and program details! A referral bonus of $500 will be paid for any matched, approved host family that lists you as their source of referral on their application. And remember, there's no limit to how many host families you can refer! Start referring friends and family to become hosts today!
Homestay Blog
Be on the lookout for updated blog content as we say farewell to our largest graduating class of international students yet, and welcome new students and hosts to our network! You can also subscribe at the top of our blog page to be notified when we add an update. Stay in the loop with the Cambridge Network Homestay Blog!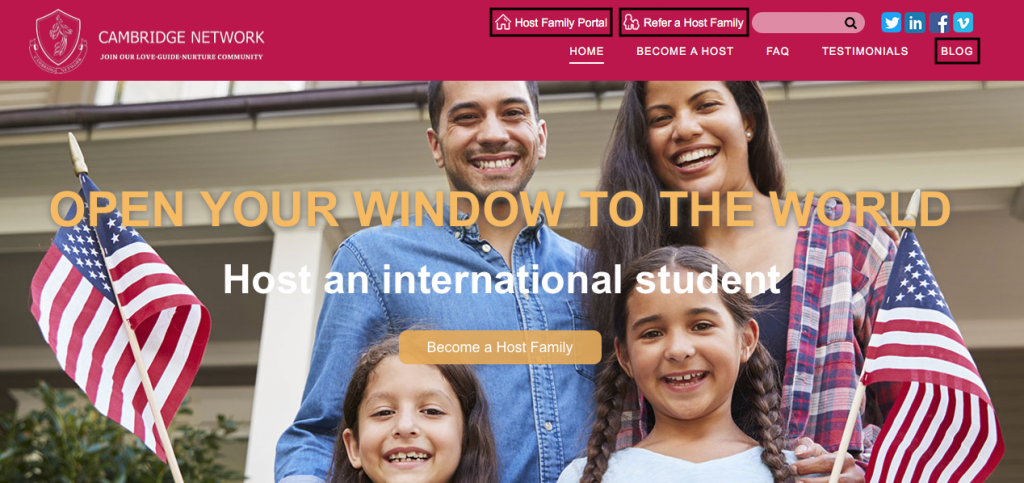 Homestay Programs Map
Visit our program map to see the locations of our homestay programs so you can refer friends and family nationwide! You can find this map on the "Become a Host" page accessible from the main menu at the top of the website. See the communities we work with to build diversity and support cultural exchange!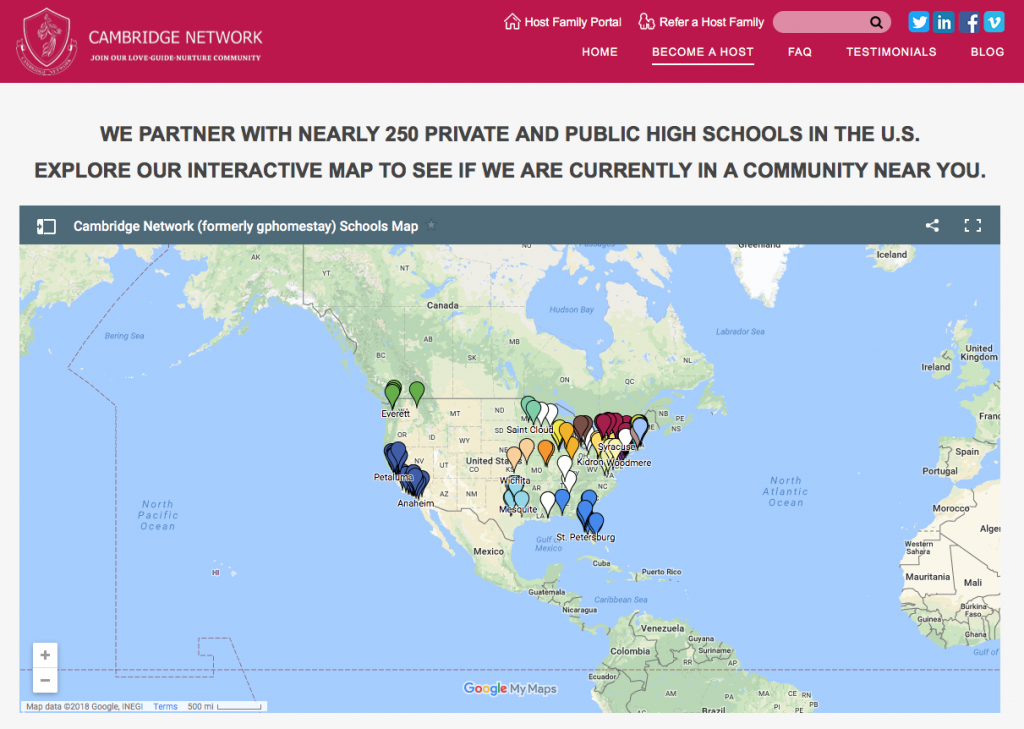 Whether you're currently hosting, have never hosted, or are somewhere in between, we hope our new website provides you with the tools you need to not only succeed, but to thrive as a part of the Cambridge Network. We are so grateful to have so many wonderful families who help further our mission of expanding human perspectives and world harmony through education. Thank you for helping international students feel at home!