We are currently in unchartered territory with the COVID-19 pandemic. International students in the United States are sheltered in place with their host families, and their natural parents hear worrying news stories about life in America. As their host, it is important to maintain contact and communicate with your student's parents and help to ease their concerns during this difficult time. This becomes even more essential as states start to lift stay at home orders and implement new safety practices. Keeping communication open may bring about new ideas that will help everyone feel safer. Click here to learn more about "Best Practices for Communication Between Host Families and Natural Parents During COVID-19".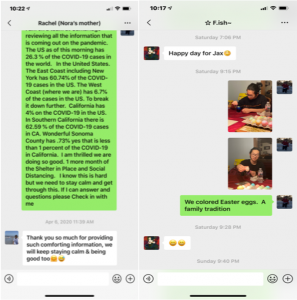 One easy method of communicating is through mobile messaging applications. WeChat is a free multi-media messaging app that is popular in China, and most Chinese natural parents use it regularly.  WeChat can easily translate messages between English and Mandarin. KakaoTalk is another popular instant messaging app in South Korea and is free as well. Your Student Development Manager (SDM) and our Family Education Advisor (FEA) team has weekly contact with students and sends their reports to their families using these apps. Try starting a group chat with your international student and their natural parents to make communication easier and share photos of your favorite moments.
Why is communication with natural parents so essential at this time? Most natural parents receive their news from the local media, and they may be unaware of what is actually happening in your community. Cambridge Network has been providing regular updates to natural parents about the status of the pandemic at country, state, and local levels, but still, it is critical for the trusted adults of the international students to ease these worries by having open lines of communication. Natural parents would greatly appreciate this thoughtful gesture and be assured of their student's safety.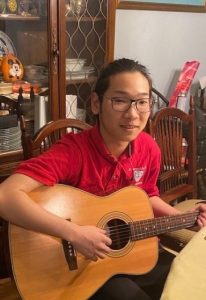 Your international student is most likely speaking with their natural parents and families daily as they experience shelter in place orders, so they can help with bringing the families together to communicate. Host families and international students can share the activities they been doing while quarantined like learning new skills, playing board games and going on walks. For more ideas on what to do with your international student, check out "Fun Activities and Things to do with International Students During Quarantine" and "How to Keep International Students Engaged During COVID-19 School Closures".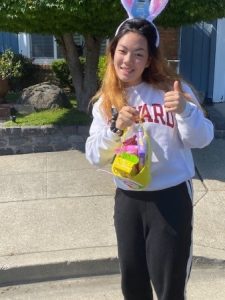 Natural parents feel so much better when they see what their student is doing. They enjoy seeing and knowing that their student is safe, secure, and happy. Even during stay at home orders, there are many reasons to celebrate like birthdays, graduations, holidays and more! Be sure to share updates by way of photos and video recordings about your daily life hosting an international student with your Student Development Manager.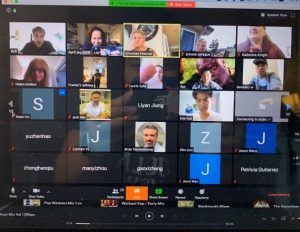 Another method of communicating during stay at home orders is through Zoom.  Zoom is also a free video-conferencing platform that can be downloaded and used to show documents and communicate easily with the natural parents who speak English. SDMs have been communicating with students through this platform for their check-ins and other fun social gatherings. You can also use this platform to communicate with natural parents. You can also ask your international student to help translate as you all join in for a video chat with their natural parents to share news and updates. This is an excellent opportunity for the families to connect and allows the international student to feel empowered!
We should all keep in mind the different cultures and backgrounds that make us who we are and understand that we may have different approaches. However, if we openly listen as well as share our own perspective, then we can come up with a united plan to do what is best for our students. As we share our thoughts and work together, keep an open mind and be respectful of ideas that help promote a healthy living environment for everyone. While some parents may be concerned their child is going outside too much, other parents may think their child is inside too much. Both concerns can be addressed, which will result in easing our collective concerns and benefitting the international student. If we are open and willing to try different ideas, share our feelings, and listen to others, we can come to an honest understanding and provide the best environment for the student to feel safe and secure.
Remember also to share your international student's triumphs, no matter big or small, we can all celebrate positive news!
As always, your Cambridge Network Student Development Manager (SDM) is available to support you and will help resolve any issues or problems as they arise. On occasion, the SDM may reach out and contact you, the host, to find out how your student is fairing at home during quarantine and with remote learning. If you have questions and don't feel comfortable going directly to the natural parents, you can let your SDM help with facilitating the communication.
Check out our homestay blog for more information on Cambridge Network as a residential provider, tips for hosting, and our host testimonials. If you're interested in hosting an international student, please fill out an inquiry form!